Willamette University, BA History and Politics
Willamette University School of Law, JD
---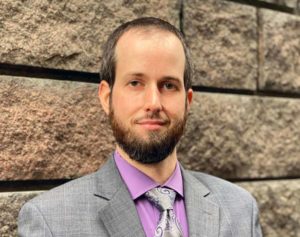 A dedicated, energetic family law attorney, Kyle Vinyard stands committed to providing the husbands and fathers of the Portland area with the best possible representation in divorce, custody, and other cases. He relishes the opportunity to guide his clients through tough, trying times and help them land on their feet.
Kyle says, "I firmly believe the best outcome is one that the parties negotiate instead of going to trial. I look at the big picture in negotiations, and am effective at achieving my client's most important goals."
However, should negotiations break down, he has a substantial background in litigation and in court. Prior to delving into family law full time, Kyle served as a deputy district attorney. He built criminal cases and represented the state in numerous misdemeanor and felony trials. This experience gives him a valuable lens through which to view the legal process and practice creating the strategy for complex cases.
"Clients know right away they're in good hands with Kyle," says managing attorney, Colin Amos. "His history with the DA's office gives him a unique vantage point when it comes to approaching a case, which is key to planning the best course of action."
Kyle attended Willamette University in Salem, where he received his bachelor's degree, double majoring in history and politics. From there, he continued his studies at the Willamette University School of Law, earning his Juris Doctor in 2017.
An avid sports fan, rooting on Portland's own Trailblazers and Timbers, and the St. Louis Cardinals, Kyle is also a self-described history nerd. He can often be found playing chess, indulging his travel bug, and experimenting with new recipes in the kitchen.
Have Questions About Divorce?
To Get your Phone Questions Answered at No Charge