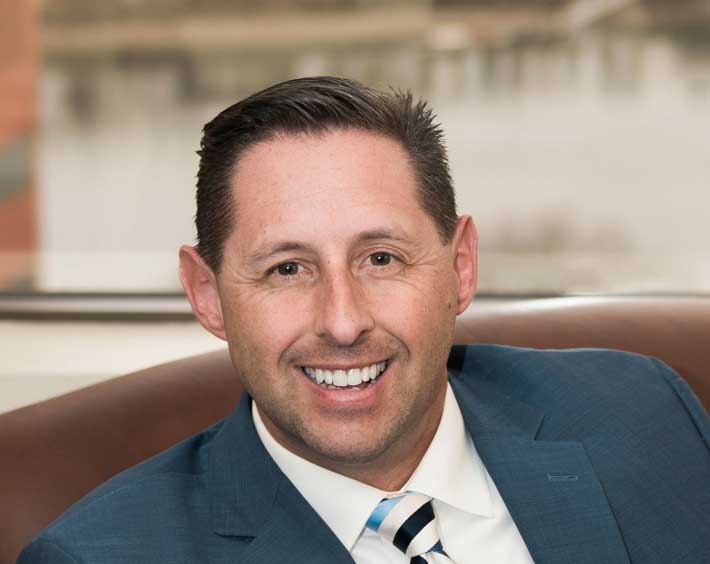 "Mike was a very professional and attentive attorney in every aspect of my divorce. No matter how complicated the situation was or how bad the other side got, he always kept his professionalism and cool demeanor. He was even professional enough to keep me in the right frame of mind and on the path that not only helped me get what I wanted out of my divorce but also act in a manner that I could look my self in the mirror and be proud of my actions. Thank you again Mike you are and amazing human and attorney. please never loose that."
Christopher - Portland
BS Criminal Justice & Political Science, Western Illinois University
JD, Northern Illinois University College of Law, Cum Laude
Michael Riedel deeply understands the importance of maintaining the relationship between fathers and their children. A father himself, Michael recognizes the emotional and legal challenges dads face in child custody and family law cases. Michael works hard to use the right tools for reaching the right resolutions for his clients—He knows when to negotiate and when to fight. This balanced approach has been key in producing client-focused results throughout his career.
Michael's legal career has evolved from law enforcement to prosecutor to family law attorney. His experience in law enforcement and prosecuting enables him to calmly navigate his clients through the ups and downs of a family law case with the insight and empathy that only comes from hands-on experience handling difficult situations.
Managing attorney Colin Amos commented, "Michael really understands the human side of family law. His aggressive advocacy is complimented by his empathy and genuine commitment to serving his clients. He is a fighter that wants the best for his clients. Goldberg Jones is proud to have him on our team."
An active member of the community, Michael volunteers his time as part of a planning committee for the city of Beaverton. When he isn't serving clients or the community he enjoys spending time with his family, working out, golfing, and watching the Chicago Cubs.
Have Questions About Divorce?
To Get your Phone Questions Answered at No Charge