B.A. Seattle University
J.D. Willamette University College of Law

---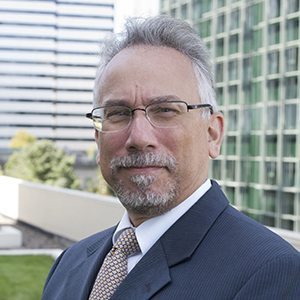 Donato B. Masaoy III has a wealth of experience that makes him a valuable resource for husbands and fathers in divorce, custody battles, and other family law cases in Portland and the surrounding areas.
With two decades of legal experience under his belt, Donato has practiced across a wide array of disciplines. Beginning his legal career as a court-certified law clerk with the United States Attorney's Office in Portland, he subsequently worked in numerous fields over the years.
Plying his trade in family law, criminal defense, consumer law, probate, tenant/landlord matters, and more, provided Donato with an abundance of firsthand knowledge and ample opportunity to hone his trial skills. A competitive, dedicated litigator, he's a strong, passionate advocate for his clients.
Talking about Masaoy, managing attorney Colin Amos says, "With his wide-ranging background, Don has seen it all and has the experience to back it up. Clients know immediately that they're in good hands, and he's an enormous asset to husbands and fathers facing divorce and custody issues." In addition to his legal pursuits, Masaoy also has a decorated military career.
A captain in the U.S. Navy Reserve, where he has served proudly since 1987, he is the Executive Officer in a unit that provides anti-terrorism and force protection support for high-value assets around the globe.
He is also a veteran of the Persian Gulf War and later served in Kuwait When not fighting for the rights of his clients, Donato enjoys spending time with his family and indulging his passion for music and musical instruments, especially vintage synthesizers.
Client Testimonial
Going through a divorce is tough enough, but finding the right lawyer, especially a man, who understands a man's point of view and has your best interest at heart. I heard about the commercials on sports talk radio and decided to give Goldberg Jones a call. Donato was there for me, guiding and helping me make the best decision for me in time of divorce. He was reliable and always there for me. I was very pleased with the services and results. I would recommend Goldberg Jones and especially Donato Masaoy for any man going through a divorce. Thank you so much for helping me make it through to the other side.
– David L.

---
Have Questions About Divorce?
To Get your Phone Questions Answered at No Charge