Goldberg Jones has grown from a three-person startup to a multi-state law firm that's devoted solely to the practice of family law, specifically, the representation of husbands and fathers.
Our team is energetic, knowledgeable, and (appropriately) aggressive in protecting your rights.
These are the divorce lawyers, practicing in our Portland, OR office location.
---
COLIN – MANAGING ATTORNEY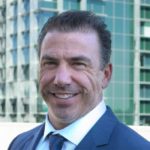 Colin considers himself to be highly strategic in his approach to family law. He notes "there are very few events in life as important as a Divorce or custody matter." "I believe that experience and compassion are essential traits for an attorney. However, it is aggressive, proactive advocacy that distinguishes us in our efforts to obtain the best results possible for our clients."
---
TRICIA WEBB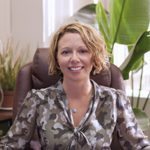 "Tricia is about the most tenacious litigator I have had the pleasure of working with", lauds Managing Attorney Colin Amos. "Her significant criminal defense background and litigation experience gives clients comfort when settlement discussions fail. She is what we would call a 'bulldog' for her clients. Men especially like the fact she is a very strong advocate in custody and spousal support cases."
---
BRADFORD M. GERKE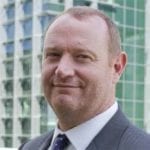 "When it comes to complicated cases that brush against the uncharted legal territory, Brad is our go-to guy," said Colin Amos, managing attorney. "He understands the nuances of Oregon's law and provides a calm, straightforward strategy during what tends to be a very emotionally charged time in a family's life."
---
LIAM McGILL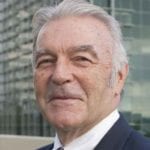 "There is no substitute for experience and Liam McGill is one of the most experienced attorneys practicing family law both in Oregon and Washington", says Managing Attorney Colin Amos. "Liam instills confidence in clients who are going through one of the roughest periods in their life and immediately lays out a game plan for success."
---
CHANCE FEWEL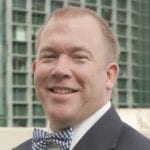 "Chance is the type of attorney who immediately rolls up his sleeves and gets his hands dirty", notes Managing Attorney Colin Amos. "He is not afraid to take on the most complicated case and follow it through to conclusion. This is why he has had such success in child custody cases which are often the most contentious types of cases in family law." Having litigated numerous Trials gives him a decisive advantage in both negotiations and trial if necessary.
---
HANK PAILET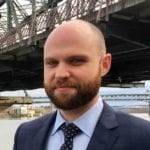 Attentive and with deep compassion for those he represents, Hank possesses excellent trial skills and is comfortable handling any type of case, no matter how it evolves. He has the comprehensive legal knowledge and is equally adept in the courtroom as he is at the mediation table.
---
VICTORIA HINES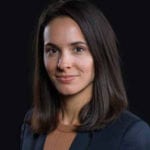 She is a strong advocate, passionate litigator, and a great asset to the husbands and fathers of Portland and the surrounding areas. Victoria has a background in mediation that leads nicely into family law. She worked as a mediator for a consulting firm and even volunteered with Multnomah County Small Claims Court, where she handled cases ranging from landlord/tenant disputes to family matters.
---
BILLY PRINCE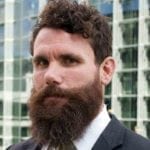 Family law attorney Billy Prince is no stranger to seeing a case through a trial. As a deputy district attorney for the Multnomah County District Attorney's office, Billy has tried numerous cases covering everything from juvenile dependency cases to prosecuting violent gangs.
---
STEVE O'HAGEN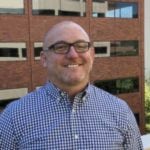 Before making the leap to family law, Steve served as a prosecutor for the Multnomah County District Attorney's office for ten years. Part of the reason for making the change was his desire represents actual people instead of the county. Steve's extensive experience in handling complex and difficult matters are critical in evaluating the proper strategy for his clients.
---
MICHAEL RIEDEL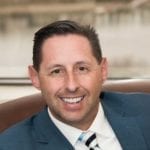 Michael's legal career has evolved from law enforcement to prosecutor to family law attorney. His experience in law enforcement and prosecuting enables him to calmly navigate his clients through the ups and downs of a family law case with the insight and empathy that only comes from hands-on experience handling difficult situations.
---
DONATO MASAOY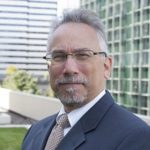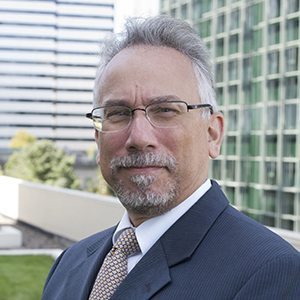 Plying his trade in family law, criminal defense, consumer law, probate, tenant/landlord matters, and more, provided Donato with an abundance of firsthand knowledge and ample opportunity to hone his trial skills. A competitive, dedicated litigator, he's a strong, passionate advocate for his clients.
A captain in the U.S. Navy Reserve, where he has served proudly since 1987, he is the Executive Officer in a unit that provides anti-terrorism and force protection support for high-value assets around the globe. He is also a veteran of the Persian Gulf War and later served in Kuwait.
---
PHIL D. JONES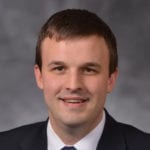 Before joining the Goldberg Jones family, Phillip gathered indispensable experience in litigating high asset, complex family law cases and has worked in a variety of areas. He has handled labor issues, contract disputes, construction defect claims, and even helped tenants ensure their rights.
---
JOHN ALARCON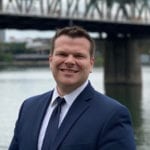 A practiced, compassionate professional, John strives to be candid and upfront with those he represents while putting their needs at the center of his approach to a case. John spent five years as a Judicial Clerk for the Multnomah County Circuit Court. This gives him a unique, behind-the-scenes insight into a judge's mindset, which is instrumental in preparing his clients for court and for developing a litigation strategy.
---
MICHAEL D. HESS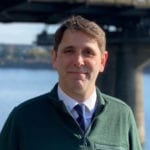 Meticulous and proactive, Michael delivers innovative legal solutions for his clients and distills complicated legal jargon into simple, straightforward language. When the situation calls for it, he's a fierce litigator, equally adept in the courtroom as in negotiations.
---
KYLE VINYARD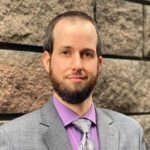 Prior to delving into family law full time, Kyle served as a deputy district attorney. He built criminal cases and represented the state in numerous misdemeanor and felony trials. This experience gives him a valuable lens through which to view the legal process and practice creating the strategy for complex cases.
---
ZACH WALSH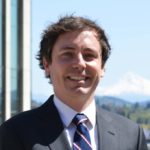 Zach's a fierce litigator when the situation demands. Before gravitating toward family law and joining the Goldberg Jones family, Zach worked in both criminal defense and as a prosecutor. This provides a well-rounded legal knowledge, as well as a unique perspective on the law and an innate sense of the best way to attack a particular case.
Outside of the legal field, Zach worked in Moscow for the Economic Section of the U.S. State Department. He concentrated on anti-piracy research and its impact on Russia's role in the World Trade Organization.
---
Have Questions About Divorce?
To Get your Phone Questions Answered at No Charge