BA, Rhetoric and Media Studies, Willamette University
JD, University of Oregon School of Law
---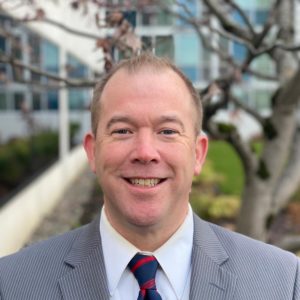 "Chance is the type of attorney who immediately rolls up his sleeves and gets his hands dirty", notes Managing Attorney Colin Amos. "He is not afraid to take on the most complicated case and follow it through to conclusion.
This is why he has had such success in child custody cases which are often the most contentious types of cases in family law." Having litigated numerous Trials gives him a decisive advantage in both negotiations and trial if necessary.
His clients appreciate his compassionate, direct and decisive advice when making tough decisions. "Once a decision has been made, his clients take comfort in knowing they have an attorney that will follow through." Chance gets that family law is about helping people when they need help.
He further notes that "there is nothing more important than your children and their safety. "I have the ability to provide outstanding personal and professional support during this highly emotional process.
I have the experience to take cases the distance to trial, but am progressive enough to take advantage of alternative dispute resolution methods such as Mediation." Chance enjoys working out, managing his fantasy teams and coaching his boys' sports teams.

---
Client Testimonials
"Guys, Divorce is not cheap. It's expensive. It can often be even more so for men. If you're looking for a cheap attorney, then Goldberg Jones is not for you. But, if you want a law firm that specializes in protecting men during a divorce, then Goldberg-Jones IS for you.

My attorney was Chance Fewel. The first thing he did was to focus on getting the divorce to take place in the correct state, which probably saved me from paying double for twice as long in spousal support.

He kept me informed the whole time, including when it made sense to fight something and when made sense to just deal with it. However, he always stood behind me when I was insistent on something.

I never had to appear in court and was able to sign documents without having to go downtown and miss work. (That may be more common now than in the past, but it still made the ordeal far less stressful.) Decisions were always mine to make, but he always presented both sides and what might most likely happen, and always kept me informed.

As I said, this is a not cheap law firm, but if you need a law firm that will make sure that you as a man are protected and stood up for in court, then Goldberg Jones and Chance Fewel is an excellent choice.

– James A
I've had nothing with great experiences at Goldberg Jones. Chance is a great guy and a great attorney. A real straight shooter who tells you exactly how it is. I would highly recommend Chance to anyone needing a family law attorney who is truly on your side.

– Seth
Great firm that I have used multiple times for family law issues over the years. I have worked with multiple attorneys and each did a great job for me. I have recommended them to multiple people and they all had a good experience with Goldberg Jones Portland as well. Special thank you toe Chance Fewel and Colin Amos for all the help through the years.

– Eric
Even though Chance was my husband's attorney, he was nice to work with, informative, and a huge help during a really unpleasant time. I didn't have the money for an attorney so Chance helped mediate and kept me up to date with the process.

– Krissi
I came in just to seek some advice on a matter and left feeling like all of the weight from stress had been lifted from my shoulders. Chance showed genuine compassion and the utmost professionalism. He was fair, honest, and most importantly treated me like a human being.

I felt comfortable and for the first time like the law was actually on my side which is such a struggle for men in Clark County. Worth EVERY penny because I got the results I deserved!!!! Thank you Chance, cannot wait to work with you again in the future because I know you will be there when my son and I need you!!!! Thank you so much!!!!

– Brandon
Have Questions About Divorce?
Phone Questions Answered By Our Managing Attorney For Free!