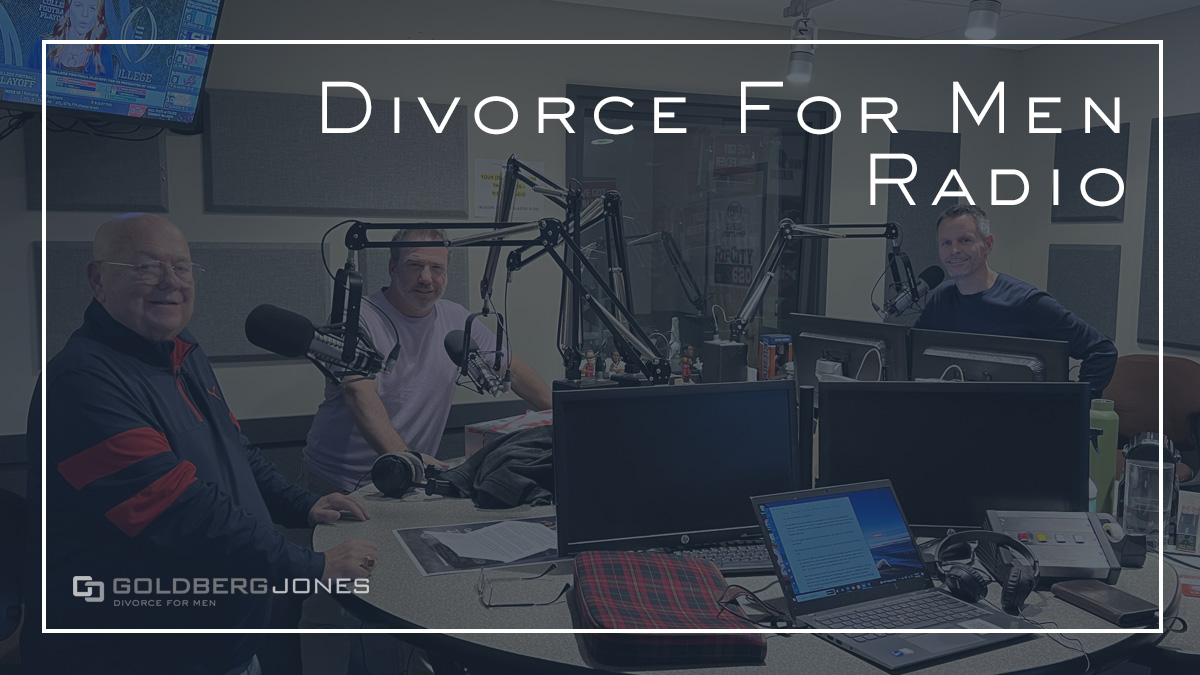 Colin Amos, managing attorney in our Portland office, regularly appears on
Rip City Drive With Dwight & Chad
, where he tackles family law questions from listeners. He also likes to stop by to answer some questions
on Freedom Fridays on The Brew 105.9.
---
---
August 2023
Colin answers questions on divorce, the impact of jurisdiction on support payments and child custody, separation, paying child support after 18 years old, back child support, and the difference between a divorce and an annulment.
June 2023
Questions from listeners include "What factors do the courts look at when determining custody?", "My wife is making it difficult to see my son.", "What's the difference between a child custody attorney and a divorce attorney?", "I was just served with divorce papers now what do I do?", and two of the most common questions we get, are "How does the court determine who gets the pets?", and "Will smoking pot affect custody?".
May 2023
After chatting about sports betting, Colin answers questions about whether or not community property means everything is divided in half, the amount of divorces that go to trial, if living together affects the divorce rate, when you do and don't need an attorney, success rates of second marriages, and more.
April 2023
(After they chat about March Madness) Colin answers questions about what divorce is like post-pandemic, how marijuana or watching porn can affect child custody, whether or not you can file for bankruptcy during divorce, laws around hiding assets, how child support works regarding accountability, and more.
Colin stops by Freedom Fridays on The Brew 105.9, to take questions on divorce, child custody, what happens when you marry another person while still married to the previous spouse, marital debt, what can be excluded from marital debt, how you can confirm you're not married, and more.
March 2023
(After they discuss March Madness) Colin answers questions about custody and whether a child can choose where to live, divorce decrees, how pensions are divided, needing prenups, how 3rd party loans are treated when dividing assets, and how joint debt works.
February 2023
Colin Amos answers divorce and family law questions on KPOJ-AM, (after they talk about the Superbowl). Colin talks about being in a "throuple", how a house is divided, how social media affects divorce, how pet "custody" is decided, and how prison time can affect child custody.
December 2022
In this segment, they chat about pre-nuptial agreements, split custody, divorce waiting periods, annulment vs divorce, child support for college, how the holidays can affect family law, and more.
November 2022
In this segment, they chat about how gambling debt can affect property division, adultery, getting "kicked out" of your house, parental relocation, and more.
October 2022
In Colin's first segment, he talks about Goldberg Jones and explains his role in the firm. He answers questions about how divorce can be different for men, prenups, parenting plans, and how men tend to shoot themselves in the foot during a divorce.
Have Questions About Divorce?
Phone Questions Answered By Our Managing Attorney For Free!