Tricia Webb
Bradford Gerke
Liam McGill
Chance Fewell
Hank Pailet
Victoria Hines
Billy Prince
Steven O'Hagen
Donato Masaoy
Michael Riedel
Phil D. Jones
John Alarcon
---
Tricia Webb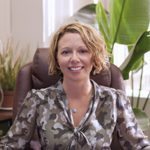 Although divorce is very difficult, I was very fortunate to have had Tricia Webb as my advocate. She is professional and personable and was there for me to handle the business portion of my divorce. I would recommend Tricia to anyone going through this.
– Jerry C.
Tricia Webb is the best attorney any father could have in their corner! As a father in Oregon, the law isn't exactly in my favor on the parenting front. I reached out to Goldberg Jones after a particularly awful interaction with the mother of my child who was trying to reduce my parenting time and flat out making co-patenting our daughter impossible.
I was provided with an initial consultation detailing a specific plan of action and the reassurance that my daughters well being came first and foremost. From day one Tricia's experienced, no-nonsense style shone through. She was detail-oriented, saw through opposing counsel's manipulation tactics, and never gave up. No matter the tactics or trouble my opposition attempted to inflict, Tricia Webb was a constant. She was available without fail for me and my family and took every precaution to ensure that I knew every potential scenario. My family and I could not have asked for a more personal, professional, and caring attorney.
– Marcus B.
Tricia was a great lawyer who understands the system, her clients, and how to keep things simple in a complex situation.
– Brian H.
Tricia was excellent in protecting my rights. Pricey, but absolutely worth every penny in the long run. I would recommend 100% for any father dealing with an extremely difficult and conniving ex-partner/ex-partner's family.
– Stephen P.
Attorney Profile
---
Bradford Gerke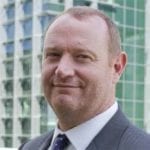 Regardless of how the outcome turned out, I'd still leave the same review. Being the first time I've retained an attorney, I was blown away by how much I spent. However, at the start of my case, I told myself that I'd bury myself in debt as long as I could protect my son. Let me tell you, it was worth every penny!!!!
My initial consultation with Collin was a sales pitch that they actually delivered on. I was referred to Brad Gerke, who's communication and ideas were appreciated and invaluable. Everything Brad said he would do, he delivered on. My son will never know what all you have done for our family but will be better off as a result. Thank you, Brad.< Attorney Profile
---
Liam McGill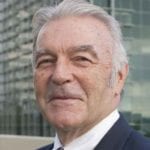 Thank you for making a very trying time not so trying. Your professionalism and quickness to respond to all of my questions was superb. Your explanation of the law and what I am to expect was spot on, worth every penny! Thanks again Liam.
– Jonny T.
Liam is straight forward and smart. He helped me through a bad time in my life and was my rock in the storm. Thank you Liam.
– Brenda W.
Liam McGill has been my attorney for 8 years now. What was expected to be an easy divorce process, if that's a thing, quickly turned into a year of chaos. Liam was able to explain everything to me in detail, give me advice and eventually win our case. He is very knowledgeable, easy to get a hold of and I would recommend him and his team to anyone. Even though I now live out of state, I still use him for matters as they arise.
– Amanda K.
I felt like I had family in my corner. To be honest I was scared to death until I met with Liam he put me at ease and we got through one of the most difficult times I'll ever experience… Thank you Liam! Scott Spaulding
– Scott S.
My divorce seemed real complicated to me before I spoke with Liam McGill. We had 3 kids, 1 in high school and 2 in college and we both worked but I earned more than her. Liam McGill was very thorough, he helped me understand my rights and how the law handles things. He negotiated a non-contested settlement that my ex-wife and I both felt was fair (even though she had paid a higher priced attorney at least double what I paid Goldberg Jones.) I'm very happy to be divorced from her and very satisfied with the service I got from Goldberg Jones and from my attorney Liam McGill.
– Steve S.
Attorney Profile
---
Chance Fewell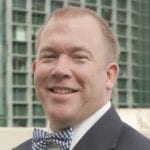 "Guys, Divorce is not cheap. It's expensive. It can often be even more so for men. If you're looking for a cheap attorney, then Goldberg Jones is not for you. But, if you want a law firm that specializes in protecting men during a divorce, then Goldberg-Jones IS for you.
My attorney was Chance Fewel. The first thing he did was to focus on getting the divorce to take place in the correct state, which probably saved me from paying double for twice as long in spousal support. He kept me informed the whole time, including when it made sense to fight something and when made sense to just deal with it. However, he always stood behind me when I was insistent on something.
I never had to appear in court and was able to sign documents without having to go downtown and miss work. (That may be more common now than in the past, but it still made the ordeal far less stressful.) Decisions were always mine to make, but he always presented both sides and what might most likely happen, and always kept me informed. As I said, this is a not cheap law firm, but if you need a law firm that will make sure that you as a man are protected and stood up for in court, then Goldberg Jones and Chance Fewel is an excellent choice.
– James A
I've had nothing with great experiences at Goldberg Jones. Chance is a great guy and a great attorney. A real straight shooter who tells you exactly how it is. I would highly recommend Chance to anyone needing a family law attorney who is truly on your side.
– Seth
Great firm that I have used multiple times for family law issues over the years. I have worked with multiple attorneys and each did a great job for me. I have recommended them to multiple people and they all had a good experience with Goldberg Jones Portland as well. Special thank you toe Chance Fewel and Colin Amos for all the help through the years.
– Eric
Even though Chance was my husband's attorney, he was nice to work with, informative, and a huge help during a really unpleasant time. I didn't have the money for an attorney so Chance helped mediate and kept me up to date with the process.
– Krissi
I came in just to seek some advice on a matter and left feeling like all of the weight from stress had been lifted from my shoulders. Chance showed genuine compassion and the utmost professionalism. He was fair, honest, and most importantly treated me like a human being. I felt comfortable and for the first time like the law was actually on my side which is such a struggle for men in Clark County. Worth EVERY penny because I got the results I deserved!!!! Thank you Chance, cannot wait to work with you again in the future because I know you will be there when my son and I need you!!!! Thank you so much!!!!
– Brandon
Attorney Profile
---
Hank Pailet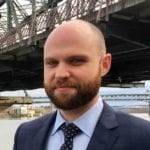 I had been through some difficult, confusing, and painful years after losing legal custody of my child. I needed help to get custody back and bring stability to my child's life, and Hank Pailet came to the rescue. He had my case under control from the moment he took it on. Hank communicated honestly and compassionately, prioritizing my child's well-being and focusing on the aspects of the case necessary to secure a successful outcome. I highly recommend this attorney to anyone seeking help with custody or any family law matter.
– Jonathan
Hank exceeded my expectations and ultimately provided the solutions that met all of my goals without compromise. I started my divorce on my own but quickly realized that I needed professional assistance to reach a fair resolution. I hired Hank because his professionalism was very important to me, as I was able to share personal information that was necessary to understand my situation.
We were able to openly discuss all of my options to determine the best path for me. Because of his knowledge of Family Law, Hank was able to react quickly and bring closure to my divorce. One thing I admire about Hank was his ability to reassure me that I had someone there for me when I needed help. If the need arises, I would hire Hank to help me resolve my legal matters.
– Aiden
Hank Pailet is outstanding! I will tell you that I interviewed 3 high profile attorneys before I decided to pick Hank and I'm very glad I did. Hank was completely honest from day one regarding my case and estimated costs for everything.
He was very prompt in any communication when I needed to speak to him on advice and he went way above the call of duty for me. What is the best thing about Hank is that he gives you all sides of the situation so you are prepared but he is a killer in his preparation and determination to win for you.
Nobody could out-hustle or beat him in court! I loved his aggressiveness when necessary and his compassion when needed. The guy is a true strategist and exactly what you need in a divorce. I will save you time and money if you are reading this…..hire this guy and you WILL not be disappointed! Thank you, Hank….for all you do and getting me the best deal!
– Doug M.
Attorney Profile
---
Victoria Hines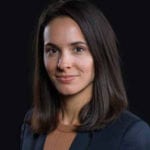 My experience with Goldberg Jones exceeded all expectations. With that said a firm is only as good as the attorney who represents you. Mine was Victoria Hines. I tried for about six months to self represent. While I saved a good amount of money it was not at all worth it. The stress of self-representation, the second-guessing your decisions or how you filed paperwork is not worth it.
Do not hesitate, pick up the phone and call them. I had years of experience working with attorneys in a business environment but it is not the same. Divorce attorneys are specialized for a reason and you need representation with experience in the state your case will be heard. I wish I had Victoria on my side from the start. The divorce would have gone smoother, and I wouldn't have spent so many months away from my daughter. I'll always be grateful for her help, and the team at Goldberg Jones.
– Brad I.
I recently worked with Victoria Hines for my custody, parenting time, and child support case. She was a pleasure to work with and listened to me throughout the process and guided me through it all. She would respond fast, communicate what was happening, and helped me to understand the process and possible outcomes all the while supporting me. During this very difficult and stressful time, she made it easier to get through it all.
– Cara J.
Attorney Profile
---
Billy Prince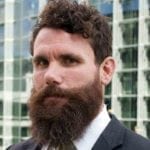 I hired Billy Prince for my Divorce. Being Active Duty Military, he was very flexible, helpful and understanding of my highly demanding job. He did a great job during my lack of input or availability to communicate on my behalf, which in turn relieved a tremendous amount of stress during hard time. I would recommend him to represent you.
– Mathey D.
" I first met Colin Amos who gave me a general understanding of how things worked during a divorce and my chances of success in court after hearing my situation. Being ten years prior Navy, I have seen many friends go through divorce and already knew most of it. I could tell he was upfront and honest with me so I decided to hire them. I was directed to Billy Prince to represent me as my lawyer. Throughout the entire nine months of the divorce Billy diligently worked hard on my behalf to receive the best outcome on every given situation.
I was constantly well informed and notified of situations that arose during those nine months. My ex refused to clearly understand our situation and believed she was entitled to at least half of everything. As a result, we fought it all the way to court. Thanks to Billy, the judge gave her less then what I offered as settlement and I now have sole custody of my kids /w child support and she is the ""every other weekend"" parent (with an extra night during the week). The only real complaint I have is the financial cost of all this which has landed me in debt. However, the cost would have been more easily affordable had my ex not been bull-headed and accepted my reasonable settlement. "
– Jeff R.
Goldberg Jones attorney Billy Prince handled my divorce very well. Billy went above and beyond to help me get through this process as quickly as possible. I filed on Sept 10 and was divorced on Oct 23. I told him I wanted it to be like pulling off a Bandaid. Do it quick as possible. Thanks Collin for connecting me with Billy.
– Bob W.
Attorney Profile
---
Steven O'Hagen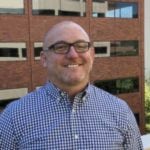 Steve O'Hagan did a fine job for me. Mine was not a simple get it done affair. Lawyer O'Hagan was on point. The quickest e-mail response the best advice and always ready to take on the opposing counsel. I will continue to take advantage of his knowledge in whatever may arise. Thumbs up to the lawyer O'HAGAN.
– Mark K.
Steve O'Hagan was the attorney representing me in my divorce case. I have to say that my divorce was unforeseen in my opinion, and I was absolutely crushed spiritually, financially, and physically when my separation/divorce began. I was significantly afraid of the divorce process initially, as most people probably are, regarding many aspects of my case considering the relatively uncommon nature of some of the roadblocks that we encountered along the way.
Mr. O'Hagan gave me/my family such a wonderful feeling of comfort and satisfaction throughout the entire process. In fact, I would say that I barely ever had to be involved other than a few phone conversations and detailed disclosure, etc, otherwise, Mr. O'Hagan did EVERYTHING! As painful as a divorce can be…this was as painless as it gets.
I work a lot and have very little time to deal with things like a divorce, but Mr. O'Hagan's expertise, diligence, and compassion really made my divorce a somewhat pleasurable experience, though I know how weird that sounds. His professionalism is without reproach and I would recommend him to anyone for representation. Thank you again, Steve, for everything!
– Dustin L.
---
Donato Masaoy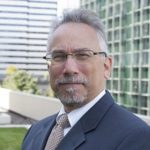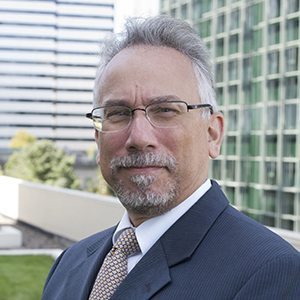 Going through a divorce is tough enough, but finding the right lawyer, especially a man, who understands a man's point of view and has your best interest at heart. I heard about the commercials on sports talk radio and decided to give Goldberg Jones a call. Donato was there for me, guiding and helping me make the best decision for me in time of divorce. He was reliable and always there for me. I was very pleased with the services and results. I would recommend Goldberg Jones and especially Donato Masaoy for any man going through a divorce. Thank you so much for helping me make it through to the other side.
– David L.
Attorney Profile
---
Michael Riedel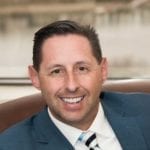 Let's face it when you get married you don't plan on getting divorced and being a single mom. Mike Riedel is the ultimate professional. Mike made the toughest time of my life a little easier. I knew that I was in great hands and that he would make sure that my kids and I would get a fair outcome. Divorce is heartbreaking and I was lucky that Mike was there to answer my questions and reassure me that everything would be alright at the darkest times of our lives.
– Dawn A.
Mike Reidel was very professional and explain things to me so I could easily understand the process. He gave me very helpful tips and tools and I am very thankful that I was able to meet with him.
– Hollee A.
Mike helped me through the darkest time of my life. I greatly appreciate this firm and the fine people they employ. Divorce/separation is ugly business. At least Goldberg Jones is in your corner when it feels like the weight of the world is on your back. Don't hesitate to reach out to these folks should you need someone to go to war for you. It's worth every penny!
– JD W.
Mike Riedel is as good as it gets! He is always willing to lend an open ear as a sincere and objective listener. Mike is also a realist and has always let me know his honest opinion. When presented with difficult cases he is a kind, respectful, non-judgmental attorney which has shown me that he truly cares about his clients. I have recommended Mike to many friends in need of a quality attorney and will continue to do so.
– Elsa Y.
Attorney Profile
---
Phil D. Jones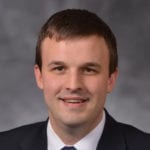 "I am very appreciative of everything Phil has done during my divorce. He is very upfront and realistic, kept me in the loop during the entire process. There were times when he was very busy, and I wasn't being patient, however, I always felt he was doing the right thing, even if we didn't communicate for a while. I would recommend to others!"
Attorney Profile
---
John Alarcon
"John was my lawyer for my complex divorce, and he was a zealous advocate throughout the entirety. John was thoughtful, caring, and proved a brave tactician when it came to strategizing the best way to handle my case. John made otherwise difficult information seem very straightforward, and was always a responsive communicator. He really helped me land on my feet after a very difficult process." -Derek
"John represented me during my divorce and custody case. He was extremely helpful and supportive. Clear, concise, and effective/timely communication really helped the entire process. I appreciate his dedication to every client and I highly recommend him to my friends and family when they are in need."
– LD
"John represented me during my custody case in 2019, I'm very grateful for how he handled my case with care and tact. I found that he used our appointment time efficiently and effectively, he didn't get bogged down with extraneous details and was able to view the case as a whole. He was very supportive which helped a great deal during the case, as it was very complex and stressful but I felt more at ease with him on my team. I would highly recommend John to anyone seeking an experienced, professional, and considerate attorney." – David
Have Questions About Divorce?
To Get your Phone Questions Answered at No Charge