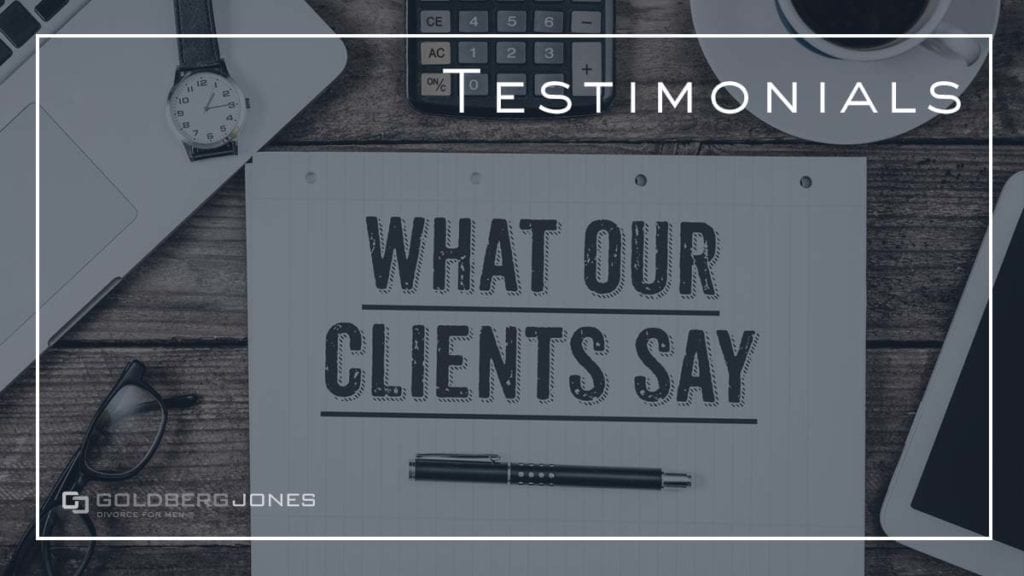 Goldberg Jones Reviews
Client Testimonials
This review is for Brad Gerke, Attorney at Goldberg Jones. I could not recommend him more highly. He got me through a very difficult and from what I am told one of the craziest divorces. Brad is knowledgeable of the law and demonstrated a strong litigation ability when we went to trial. Nothing is fun about having to hire an attorney but at least i feel like he represented me well and got me through a real bad situation. Bob B, AKA Honey B
I recommend Brad Gerke, attorney for your legal needs. He supported me through a 2+ year divorce that dealt with multiple opposing counsels and an irrational ex-wife. Brad demonstrates and is often consulted by his co-workers for his high degree of understanding of the law. He represented me in a 3 day trial that resulted in a positive and appropriate outcome for my situation. He helped aggressively defend unsubstantiated accusations that could have impacted me for a lifetime. In the end I was pleased with the outcome. The legal process regardless of attorney is slow and frustrating at best. Brad I feel had my back and did his best to minimize my financial impact and frustrations.
Regardless of how the outcome turned out, I'd still leave the same review. Being the first time I've retained an attorney, I was blown away by how much I spent. However, at the start of my case, I told myself that I'd bury myself in debt as long as I could protect my son. Let me tell you, it was worth every penny!!!!

My initial consultation with Colin was a sales pitch that they actually delivered on. I was referred to Brad Gerke, who's communication and ideas were appreciated and invaluable. Everything Brad said he would do, he delivered on. My son will never know what all you have done for our family but will be better off as a result. Thank you.
After my initial meeting with Colin Amos, Brad Gerke was assigned to my case. Brad was clear from the beginning about the course my case could take.

He adjusted well to the changes in direction, and although the resolution took a lot longer than I thought it would, I think that proceeding during Covid caused the most delay. I would definitely recommend Goldberg Jones and Brad Gerke to friends and family.
I had an outstanding experience with Goldberg Jones, specifically Bradford Gerke. He had to jump in part way through my divorce after several procedural errors by another firm.
He understood the dynamics of my situation immediately, got us on the right track, and ended up with a great outcome for my family. I would absolutely recommend Brad and the team at Goldberg Jones.
When I reached out to Goldberg Jones for help in my divorce I retained the services of Brad Gerke who was straightforward, calm and focused on my case.

Gentlemen, divorce is expensive both financially and emotionally... but doesn't compare to the cost of having peace of mind, parental rights, division of assets, and understanding the realities of the legal system and life thereafter.

Suffice it to say, I experienced a complicated case; One of those nasty divorces we see on television; Goldberg Jones and Brad Gerke helped level the playing field with professionalism and I know and recommend they are worth every penny.
There is something to be said about having the top dogs in a fight. Goldberg and Jones are it. They are efficient and VERY thorough! They have that intimidation factor that is so important to outside threats. Brad Gerke won't put up with anything and doesn't waste time with nonsense from opposing counsel.

They might cost a bit more but they charge fairly. No surprises. If you do what Brad and his colleagues say, you will get the best outcome possible, that's all there is to it. I'm a father and I got all my kids legally and they are safe because of Brad Gerke. Go with Goldberg and Jones. Don't waste time or money with the other guys.
Brad Gerke Attorney Profile
Liam McGill has been my attorney for 8 years now. What was expected to be an easy divorce process, if that's a thing, quickly turned into a year of chaos.

Liam was able to explain everything to me in detail, give me advice and eventually win our case. He is very knowledgeable, easy to get a hold of, and I would recommend him and his team to anyone. Even though I now live out of state, I still use him for matters as they arise.
Thank you for making a very trying time not so trying. Your professionalism and quickness to respond to all of my questions was superb. Your explanation of the law and what I am to expect was spot on, worth every penny! Thanks again Liam.
Liam is straightforward and smart. He helped me through a bad time in my life and was my rock in the storm. Thank you, Liam.
I felt like I had family in my corner. To be honest I was scared to death until I met with Liam he put me at ease and we got through one of the most difficult times I'll ever experience… Thank you Liam!
My divorce seemed really complicated to me before I spoke with Liam McGill. We had 3 kids, 1 in high school and 2 in college and we both worked but I earned more than her. Liam McGill was very thorough, he helped me understand my rights and how the law handles things.

He negotiated a non-contested settlement that my ex-wife and I both felt was fair (even though she had paid a higher-priced attorney at least double what I paid Goldberg Jones.) I'm very happy to be divorced from her and very satisfied with the service I got from Goldberg Jones and from my attorney Liam McGill.
Liam McGill Attorney Profile
I've had nothing with great experiences at Goldberg Jones. Chance is a great guy and a great attorney. A real straight shooter who tells you exactly how it is. I would highly recommend Chance to anyone needing a family law attorney who is truly on your side.
Great firm that I have used multiple times for family law issues over the years. I have worked with multiple attorneys and each did a great job for me. I have recommended them to multiple people and they all had a good experience with Goldberg Jones Portland as well. Special thank you toe Chance Fewel and Colin Amos for all the help through the years.
I came in just to seek some advice on a matter and left feeling like all of the weight from stress had been lifted from my shoulders. Chance showed genuine compassion and the utmost professionalism. He was fair, honest, and most importantly treated me like a human being.

I felt comfortable and for the first time like the law was actually on my side which is such a struggle for men in Clark County. Worth EVERY penny because I got the results I deserved!!!! Thank you Chance, cannot wait to work with you again in the future because I know you will be there when my son and I need you!!!! Thank you so much!!!!
I came in just to seek some advice on a matter and left feeling like all of the weight from stress had been lifted from my shoulders. Chance showed genuine compassion and the utmost professionalism. He was fair, honest, and most importantly treated me like a human being.

I felt comfortable and for the first time like the law was actually on my side which is such a struggle for men in Clark County. Worth EVERY penny because I got the results I deserved!!!! Thank you Chance, cannot wait to work with you again in the future because I know you will be there when my son and I need you!!!! Thank you so much!!!!
Chance Fewel Attorney Profile
I had been through some difficult, confusing, and painful years after losing legal custody of my child. I needed help to get custody back and bring stability to my child's life, and Hank Pailet came to the rescue. He had my case under control from the moment he took it on.

Hank communicated honestly and compassionately, prioritizing my child's well-being and focusing on the aspects of the case necessary to secure a successful outcome. I highly recommend this attorney to anyone seeking help with custody or any family law matter.
Hank exceeded my expectations and ultimately provided the solutions that met all of my goals without compromise. I started my divorce on my own but quickly realized that I needed professional assistance to reach a fair resolution. I hired Hank because his professionalism was very important to me, as I was able to share personal information that was necessary to understand my situation.

We were able to openly discuss all of my options to determine the best path for me. Because of his knowledge of Family Law, Hank was able to react quickly and bring closure to my divorce. One thing I admire about Hank was his ability to reassure me that I had someone there for me when I needed help. If the need arises, I would hire Hank to help me resolve my legal matters.
Hank Pailet is outstanding! I will tell you that I interviewed 3 high-profile attorneys before I decided to pick Hank and I'm very glad I did. Hank was completely honest from day one regarding my case and estimated costs for everything.

He was very prompt in any communication when I needed to speak to him for advice and he went way above the call of duty for me. What is the best thing about Hank is that he gives you all sides of the situation so you are prepared but he is a killer in his preparation and determination to win for you.

Nobody could out-hustle or beat him in court! I loved his aggressiveness when necessary and his compassion when needed. The guy is a true strategist and exactly what you need in a divorce. I will save you time and money if you are reading this…..hire this guy and you WILL not be disappointed! Thank you, Hank….for all you do and for getting me the best deal!
Hank Pailet Attorney Profile
I hired Billy Prince for my Divorce. Being Active Duty Military, he was very flexible, helpful and understanding of my highly demanding job. He did a great job during my lack of input or availability to communicate on my behalf, which in turn relieved a tremendous amount of stress during hard time. I would recommend him to represent you.
I first met Colin Amos who gave me a general understanding of how things worked during a divorce and my chances of success in court after hearing my situation. Being ten years prior Navy, I have seen many friends go through divorce and already knew most of it. I could tell he was upfront and honest with me so I decided to hire them.

I was directed to Billy Prince to represent me as my lawyer. Throughout the entire nine months of the divorce, Billy diligently worked hard on my behalf to receive the best outcome in every given situation.

I was constantly well-informed and notified of situations that arose during those nine months. My ex refused to clearly understand our situation and believed she was entitled to at least half of everything.

As a result, we fought it all the way to court. Thanks to Billy, the judge gave her less then what I offered as settlement and I now have sole custody of my kids /w child support and she is the every other weekend parent (with an extra night during the week). The only real complaint I have is the financial cost of all this which has landed me in debt. However, the cost would have been more easily affordable had my ex not been bull-headed and accepted my reasonable settlement.
Goldberg Jones attorney Billy Prince handled my divorce very well. Billy went above and beyond to help me get through this process as quickly as possible. I filed on Sept 10 and was divorced on Oct 23. I told him I wanted it to be like pulling off a Bandaid. Do it quick as possible. Thanks Collin for connecting me with Billy.
Billy Prince Attorney Profile
Steve O'Hagan did a fine job for me. Mine was not a simple get it done affair. Lawyer O'Hagan was on point. The quickest e-mail response the best advice and always ready to take on the opposing counsel. I will continue to take advantage of his knowledge in whatever may arise. Thumbs up to the lawyer O'HAGAN.
Steve O'Hagan was the attorney representing me in my divorce case. I have to say that my divorce was unforeseen in my opinion, and I was absolutely crushed spiritually, financially, and physically when my separation/divorce began.

I was significantly afraid of the divorce process initially, as most people probably are, regarding many aspects of my case considering the relatively uncommon nature of some of the roadblocks that we encountered along the way.

Mr. O'Hagan gave me/my family such a wonderful feeling of comfort and satisfaction throughout the entire process. In fact, I would say that I barely ever had to be involved other than a few phone conversations and detailed disclosure, etc, otherwise, Mr. O'Hagan did EVERYTHING! As painful as a divorce can be…this was as painless as it gets.

I work a lot and have very little time to deal with things like a divorce, but Mr. O'Hagan's expertise, diligence, and compassion really made my divorce a somewhat pleasurable experience, though I know how weird that sounds.

His professionalism is without reproach and I would recommend him to anyone for representation. Thank you again, Steve, for everything!
I used Steve For a pretty complicated divorce and child custody situation. Since the first phone call has been very cooperative and understanding, I'm also currently overseas and he's made this whole process a lot easier by making our means of communication very precise and informative and has made this whole divorce process practically stress-free. I'll definitely be using his services again if I'm ever in the situation, I couldn't recommend him highly enough.
Steven O'Hagen Attorney Profile
Don was able to give me peace of mind by answering and clarifying questions I had about an upcoming divorce. He gave me more information than I got from anyone else- I highly recommend him.
Going through a divorce is tough enough, but finding the right lawyer, especially a man, who understands a man's point of view and has your best interest at heart. I heard about the commercials on sports talk radio and decided to give Goldberg Jones a call. Donato was there for me, guiding and helping me make the best decision for me in time of divorce.

He was reliable and always there for me. I was very pleased with the services and results. I would recommend Goldberg Jones and especially Donato Masaoy for any man going through a divorce. Thank you so much for helping me make it through to the other side.
I cannot speak highly enough about Don Masaoy and his willingness to help me in my time of need. He is compassionate, and knowledgeable, and took the time to listen to my concerns and help me through a difficult situation. Would absolutely recommend to anyone.
Don Masaoy was great. He thinks of things most wouldn't, and plans ahead. Soft-spoken yet firm with the other side, and I could feel the quality of my representation. I retained custody of my daughter, which is often hard for a father to accomplish in these cases. I'm glad Mr. Masaoy was in my corner during trial that's for sure.
This is a long-overdue review, as our legal representation in our modification of custody for our daughter was outstanding. Our attorney at the Portland office, Donato, was always available for us, and helped us keep our sanity through one of the most stressful periods of our lives.

Our case was crazy, and the defendant was crazy and extremely difficult. He worked his tail off and thought of and used every legal tool at our disposal to keep our daughter safe and get her more time with us and out of her very unhealthy previous situation.

My wife and I will forever be grateful for what Donato did for our daughter, our whole family thanks you. And the firm Goldberg Jones was also great throughout the process. I highly recommend Donato Masaoy at Goldberg Jones for your family law representation needs.
Donato Masaoy Attorney Profile
Michael Hass Was great he did everything I needed to do plus extra I would definitely recommend him for anyone who is a need of a good lawyer for men use Goldberg and Jones As a pinnacle for good legal advice.
I was in need of assistance with legal help for one of my children. Michael Hess walked me through each step and was very helpful and kind. Even after my case was closed he still took the time to reach out and ask how I was doing. If you need help with a custody case I would definitely recommend Michael Hess as an attorney.
I contacted Goldberg & Jones regarding modification/termination of a spousal support order. I met with Michael Hess. Michael was very profesional and easy to speak with. He was also up front and honest about the time frame involved as well as the cost, should it go to court. Michael always kept me informed of any issues as well as the status of my case throughout. The end result was total termination of all spousal support. (High fives all around!) Thank you again Michael...Outstanding job!
Michael Hess gave me good quality service. I am satisfied with the results, and he was very good a communicating with me often. I appreciated the way he explained things to me. I would not hesitate to call upon his services again.
Michael Hess Attorney Profile
I am very appreciative of everything Phil has done during my divorce. He is very upfront and realistic, kept me in the loop during the entire process. There were times when he was very busy, and I wasn't being patient, however, I always felt he was doing the right thing, even if we didn't communicate for a while. I would recommend to others!
Highly professional and time-effective. Phillip and Mike both helped me get my case taken care of and were there for me and helped me navigate the legal side of divorce.

Even during a pandemic they kept me informed of the courts timelines and were even able to get it completed ahead of schedule. Highly recommended for cost and communication. Five Stars!!!
Phil is calm & informative. Tells it like it is. Very available for texts & appts.
Phil Jones Attorney Profile
John was my lawyer for my complex divorce, and he was a zealous advocate throughout the entirety. John was thoughtful, caring, and proved a brave tactician when it came to strategizing the best way to handle my case.

John made otherwise difficult information seem very straightforward, and was always a responsive communicator. He really helped me land on my feet after a very difficult process.
John represented me during my divorce and custody case. He was extremely helpful and supportive. Clear, concise, and effective/timely communication really helped the entire process. I appreciate his dedication to every client and I highly recommend him to my friends and family when they are in need.
John represented me during my custody case in 2019, I'm very grateful for how he handled my case with care and tact. I found that he used our appointment time efficiently and effectively, he didn't get bogged down with extraneous details and was able to view the case as a whole.

He was very supportive which helped a great deal during the case, as it was very complex and stressful but I felt more at ease with him on my team. I would highly recommend John to anyone seeking an experienced, professional, and considerate attorney.
John Alarcon Attorney Profile
Zach Walsh at Goldberg Jones was a pleasure to work with. His communication was prompt and his professionalism was exemplary. This was my first time hiring a lawyer and it was a positive experience in large part due to the ease of communication between us. I'd recommend him to anyone.
Working with Zach W. was great, very friendly and understanding of my situation, he went above expectations to help me get a fair decision and was great dealing with her ***** attorney.

I had switched from my first lawyer which had wasted both time and money. I worked with Zach Walsh at Goldberg and Jones. He helped me in my case get more parenting time with my kid which was the most important thing for me.

I am thankful I switched to Zach. And was appreciative throughout the process for his communication and working to understand my needs and help me get them. I will definitely come back when I need representation again.
Zach Walsh Attorney Profile
Before even having a formal consultation, I requested legal advice and got advice from this firm rapidly and without charge. The consultation here followed the thread of "How can we best help you," instead of "Well here are the hurdles you're looking at."

Immediately after the consultation, attorney Elisabeth Cha was always willing to answer any question, she kept me updated on every aspect of the proceedings even down to what would seem mundane. I do definitely recommend this firm to anyone requiring the services of family law
I had the luck of Elisabeth handling my case. She was wonderful and was easy to work with. I'm grateful and would recommend her for anyone dealing with these issues. Thank you again.
Elisabeth Cha did an AMAZING job with my divorce case. I thought I had a "Simple Divorce" and it turned out to be a two year nightmare. She was good explaining the process and terminology of a divorce.

She was very responsive to my e-mails and was always willing to investigate things if she didn't have an answer for my questions. Her listening skills are great. I never had issues getting a hold of her if I needed immediate assistance, this is something that not all attorneys do.

When it came to my hearings she was always prepared and was great at presenting my case to the Judge. A divorce is a very stressful situation to go through especially if there are children involved, I am grateful that I had a great attorney guiding me through this process.
Coming to a law firm for family issues can be very scary (at least it was for me). Intimidated by the unknown outcome as well as not exactly knowing the financial burden it carries. I sure hope that before you look further for other firms, you will at least read my story. I was fortunate enough to get Elisabeth as my attorney.

She was easy to work with, attentive, and very organized. I admit, I was a little doubtful at first about her as my attorney and having the confidence to work on my case (as she recently arrived at Goldberg and Jones), I wanted someone that had been in the firm longer, but I was far from being right. She is an expert and a professional in the field.

She approached me with direct answers to my needs, and explained in detail what my options were. We had various conversations and strategized moving beyond my case. Elisabeth carried out great work ethic throughout the case, and it paid off as I got the parenting time I requested with my one year old. As a father, I cannot describe how much of a victory this is for me. I want to reassure the Goldberg Jones team, that they have made an excellent decision moving forward with Elisabeth, anyone to have a team player like her is fortunate to have such passionate person in their team that delivers tailored care towards their customers' needs.

My son and I are very grateful to Elisabeth and the Goldberg and Jones team / family. I would say anyone to choose this firm to represent them can and should be confident that the staff is more than capable to handle any type of case regardless of how complicated it gets.

I also want to give a special thanks to Colin as he prescreened my case to choose the perfect attorney for me. He was very helpful from the get-go, and gave me direction of what I should be doing, what I should be expecting from the case, and how to proceed forward.

He was a rudimentary part of this process, and I can definitely see why he is an asset to the Goldberg and Jones team and why they carry a high level of service and care for their customers.
I would like to start out with saying how great attorney COLIN AMOS is. I've had previous experience with attorneys, but Colin is one of a kind. My husband and I had three consultations with him and he didn't charge us a penny.

That says a-lot regarding an attorney that is willing to help at no charge. He is very professional and honest. Took the time to explain everything thoroughly and was extremely patient with us. We are grateful to have had met such a honest attorney. Thank you Colin for all your help!
Wow, Collin is thorough, strait forward and has outstanding integrity. If you are questioning what to do with your upcoming divorce, Collin and his team will have decisive answers for you. Thanks again.
Straight shooters. Truth hurts sometimes.
I am very happy with Goldberg Jones. My initial call with Colin was extremely helpful. I was trying my best to do my divorce on my own and he answered all my questions and gave great advice free of charge and let me know they were there if I needed them. A few months later, when my ex had become completely intractable, I called him back and John Alarcon was assigned to my case.

He was calming and helpful from the beginning. He took over the reins of dealing with the opposition, followed my wishes throughout the process, was patient when waiting on me (a period I was very sick with covid), and helped bring the ordeal to a conclusion that I was willing to accept.

It was not cheap, but there is no questioning he was worth every cent in the end. No one wants to go through these things, but if you have to then having the right representation is a must. Thanks John and Colin!
Straight forward, efficient, and professional. Highly recommended.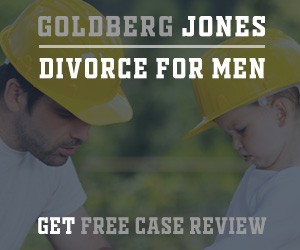 Goldberg & Jones, PLLC
111 SW Columbia St. Ste 1150
Portland, OR 97201
(503) 731-8888
(503) 731-9968 (fax)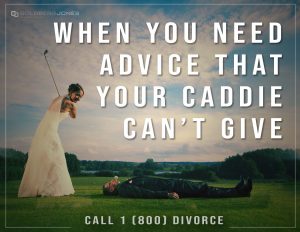 Have Questions About Divorce?
Phone Questions Answered By Our Managing Attorney For Free!