BA International Trade & Investment, University of Washington
JD, Seattle University School of Law
LLM Tax, University of Washington School of Law
---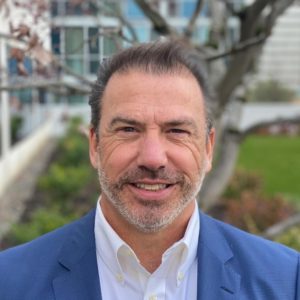 "Colin has excelled in his role as Managing Attorney of the Portland office", says Managing Partner Rick Jones. "His tireless work ethic, commitment to customer service, and infectious enthusiasm have been a major reason why Goldberg Jones is among the elite firms in the area."
Colin also has a keen eye for talented attorneys and has succeeded in assembling a team of attorneys who can effectively handle any family law matter presented. "Colin and his staff in Portland exemplify the purpose and goals of Goldberg Jones in representing husbands and fathers."
Colin considers himself to be highly strategic in his approach to family law. He notes "there are very few events in life as important as a Divorce or custody matter." "I believe that experience and compassion are essential traits for an attorney. However, it is aggressive, proactive advocacy that distinguishes us in our efforts to obtain the best results possible for our clients."
Spending time with his wife and two children consumes all of Colin's free time. He strongly supports their academic and athletic interests, coaching competitive soccer for both children. Colin exemplifies our firm's client-centered approach when he says "I believe there is nothing more important than having the opportunity to be involved in your children's lives on a regular basis. This continued involvement is why I am so passionate in the practice of family law."
Client Testimonials
I am very happy with Goldberg Jones. My initial call with Colin was extremely helpful. I was trying my best to do my divorce on my own and he answered all my questions and gave great advice free of charge and let me know they were there if I needed them.

A few months later, when my ex had become completely intractable, I called him back and John Alarcon was assigned to my case. He was calming and helpful from the beginning. He took over the reins of dealing with the opposition, followed my wishes throughout the process, was patient when waiting on me (a period I was very sick with covid), and helped bring the ordeal to a conclusion that I was willing to accept.

It was not cheap, but there is no questioning he was worth every cent in the end. No one wants to go through these things, but if you have to then having the right representation is a must. Thanks John and Colin!

– N.Z.
I called for the first time today. I was energetically greeted and then transferred to an attorney that had expertise in Washington County – Colin Amos. I've spoken with several attorneys over the years for mainly corporate matters – I've seen my fair share of incompetence. Not this time.

I called regarding divorce/child support issues. Colin demonstrated a very high level of knowledge and experience, and I genuinely felt like Colin had my best interest at heart. When all was said and done, Colin gained my trust and I will use him and only him if it becomes necessary. Thank you, Colin.

– Jim
Goldberg Jones is a law firm you can absolutely trust to help you! I had an appt with Colin Amos, who explained to me more thoroughly about my child support situation than it has ever been explained in 13 years.

He was honest, helpful, to the point, and very knowledgeable about the law and whether a case would benefit me or not. I would recommend Goldberg Jones to anyone looking to get their case situated proper. This is an honest, professional law firm I recommend to anyone.

– Holly
Without getting into details of my particular situation, I want to offer big thanks to Colin Amos for his incredible skills and knowledge.

I was at a loss looking for help with my situation, I signed up for a free consultation, and in less than 15 minutes we were able to find complete answers.

He was kind, caring, knowledgeable, direct, and compassionate. He saved me thousands of dollars with honest clear understanding of what my options are and what is realistic to expect.

I would highly recommend you work with Colin, I felt like he cared to really help me in my situation and was out for my highest good.

– Charles
Called due to divorce. After explaining that the divorce would be amicable Colin Amos recommended I not get a lawyer and just work out the details with my wife.

Once I had the dissolution paperwork he recommended I review it with him before signing. Probably saved me thousands! In the end it only cost me about $200 and the divorce was very smooth. Very honest firm in my opinion.

– Colin W.
I went to Goldberg Jones for a consultation over a child support case. Colin Amos was the person I had sat down to talk with. He was very professional and to the point. He was clear, decisive, and wasted zero time getting to the facts and what to do going forward.

I had consulted with a few other firms before getting ahold of Goldberg Jones. Most are pretty useless in actually giving information that can help. I did not retain Colin for being my attorney, because by the end of the consult there was a need to retain him for the case.

I would suggest any father having a hard time with good lawyers and ones you can trust, that you should at the VERY least give these people a call for a free consult or pay for the hour-long consult.

There isn't a price on when it comes to having a very confident lawyer and one that does BS around when it comes to your time. I will be going back to this form for any future cases I might have going forward.

– Alec
I'm leaving a review based on the free 10-minute case overview. I'll update if I end up retaining them. I've been dealing with attorneys for the past 13 years. I've retained a couple and have paid for consultations with others. I had a 10-minute meeting with Colin, and I can unequivocally say that he's the most clear, no-bs attorney I have ever spoken to. He didn't just tell me what I wanted to hear.

In a short 10 minutes, he covered–in rapid-fire–nuanced legal questions and concerns that I had, as well as possible strategies and likely outcomes. I probably got $200 worth of value from that short meeting. I was a little hesitant to reach out because of the price tag.

But this is a clear case of "you get what you pay for". I'm 13 years in. So it has been an expensive lesson in having had a bad attorney (later suspended for 6 months for reasons unrelated to me), which probably resulted in a more expensive outcome for me, with much more stress.

But if I could go back in time, I'd grab myself by the shoulders and tell myself that investing in a good attorney early on is critical, and would result in less stress, less wasted time and less money down the line.

Not all attorneys are good. I'd venture to say most are mediocre. But based on my experience so far, Colin is the guy, and I could only hope that type of unwavering precision extends to the rest of his team.

– Daniel
Hi! If you're a father going through a custody battle, divorce etc, these guys are the best. Mr Amos was very accommodating, friendly, easily approachable and honest. They will fight for you with aggression and integrity. Get help, get Goldberg-Jones!

– J.
Have Questions About Divorce?
Phone Questions Answered By Our Managing Attorney For Free!