BA Mills College, Jurisprudence and Social Policy
JD Golden Gate University School of Law
---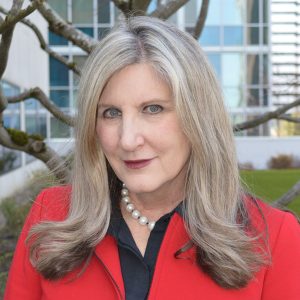 A formidable, battle-tested attorney, Jessica Braverman is a tough advocate for her clients and a valuable ally in divorce, custody, and other family law cases. Experienced and passionate, she delights in tackling difficult cases and is a crucial member of the Goldberg Jones family in Portland.
A second-generation attorney, Jessica has practiced law for more than 33 years. As a result, she is skilled in everything from mediation and arbitration to complex civil litigation cases. She has a deep, well-rounded set of tools at her disposal, and whatever a case requires, she possesses the expertise necessary to reach a successful outcome.
More than 13 years as a volunteer settlement conference mentor gives Jessica a unique strategic advantage. After settling hundreds of cases, she knows what judges like to see in settlements, which can lead to favorable decisions and help avoid costly litigation.
"What draws me to family law is my compassion for people and children going through such a difficult process," Jessica says. "I want my clients to feel they have a strong advocate on the one hand, but also a very understanding and empathetic support person on the other."
Jessica earned her bachelor's degree in jurisprudence and social policy from Mills College in Oakland. From there, she continued her legal journey by earning her Juris Doctor from the Golden Gate University School of Law in San Francisco.
After living in the region and graduating from high school in Portland, Jessica relocated to the Bay Area for college and spent more than 30 years in California. Eventually, however, her deep roots and family ties drew her back to the Northwest.
Jessica's core value is giving back to her community and she spends much of her time outside of the office pursuing this. She's served in leadership roles in charitable groups like Rotary International, Relay for Life, Eastern Star, Pro Bono for Veterans, and more. Beyond those good works, she spends time with her family and loves music, dancing, mixed martial arts, hockey, and hiking.
Jessica is licensed to practice law in both Oregon and California.

Have Questions About Divorce?
Phone Questions Answered By Our Managing Attorney For Free!